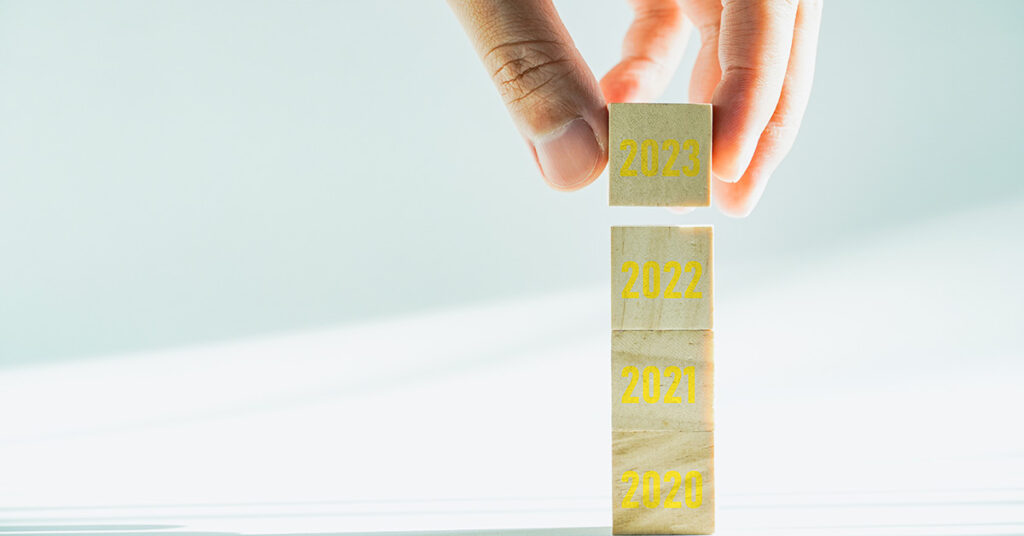 At the start of the COVID-19 pandemic, many paper mills shut down their machinery or they converted some machines to produce other paper materials such as board stock. Even with the return to normal for many businesses, there is still a struggle to handle increased demands in this industry. Overall, we are witnessing a paper stock shortage that is causing an adjustment in paper prices of various products including printing paper and carton materials.
The entire paper mill industry, including manufacturers, wholesalers, printers, and marketing companies are experiencing difficulties securing the necessary amount of materials and goods. Industry experts say there has never been a paper shortage of this size in the past. Global supply chain issues continue to have a major impact on paper product availability. As we continue to emerge from the lockdown period, the demand for printing paper and direct mail services is greater than 2019 pre-pandemic levels.
For the moment, there looks to be no relief in sight since global supply chain issues will continue well into the coming year. This paper shortage has businesses asking what they can do to mitigate the rise in the price of paper.
Why Is There A Paper Shortage?
So, why is there a paper shortage? The pandemic had a significant impact on the paper industry with short-term and long-term mill closures and reduced workforce. Transportation issues with freight shortages with increased freight costs. Energy and fuel costs went up adding to the increase of paper prices.
When Will the Paper Shortage End?
While many mills have made changes from paper to packaging services, this switch is not easily reversed due to the amount of money, time, and resources they invested in making the switch. Many printers and marketing businesses are planning ahead and ordering more paper to prepare for the continued shortage that is expected to stay the same through the end of 2023. These speculative purchases are contributing to the current paper shortage and impacting upcoming print jobs for the rest of the year. Hopefully, the end of 2023 or early 2024 will see things level out thanks to reduced demands and an increased paper supply. Having said that, the current uncertainty surrounding the paper product shortage in the market makes people hesitant to make predictions on future outcomes.
Thankfully, improved software and the power of big data helps print companies enjoy an increased level of print marketing accuracy and granularity in their print marketing. Companies will see their print budget maximized in a way that keeps costs low while delivering a return on investment greater than they enjoyed in the past.
Paper Shortage For Printers
Due to the paper shortage for printers, the printing industry was hit hard. The high demand for banners, posters, brochures hasn't diminished. Our company is taking strategic measures to ensure we can continue to provide our customers with good service. Our printing technology allows us to operate efficiently and minimize paper usage. Overall, with the current paper shortage, we are striving to reduce our paper usage with our efficient printing processes.
How Can Businesses Minimize Rising Paper Costs During the Paper Supply Shortage?
When it comes to your business, the annual cost for print and mail must be kept in mind as capital and operating costs will fluctuate which makes it harder to determine the impact changing costs have on your budget. Plus, you will not be able to decrease fixed costs, even if you produce less printed materials, even if your customers switch to digital.
On the domestic front, the print industry is seeing increased paper costs and with the a paper supply shortage. On an international level, freight transportation delays and fuel cost increases have resulted in a decline in the availability of foreign paper stock as well as a growth in paper prices.
To help you avoid significant changes in prices, Advertisers Printing encourages pre-planning on all tasks. This helps our team find more suitable price points for the current paper stock that is in supply from paper mills and also helps you maintain reasonable lead and turnaround times.
Advertisers Printing is here to help you through the ongoing challenges related to the price of paper by using our reputation and relationship with mills and paper merchants to secure the needed raw materials for your projects/orders as quickly as possible. Start planning your next print project today!
Contact Us Now for More Information
Phone:
(314) 652-9924