Direct Mail & Email
Remarketing Services
Personalized Remarketing Solutions
Website Email and Direct Mail Remarketing are inbound marketing strategies that recycle your existing website traffic in order to achieve a higher rate of conversion from visitors.
Through Email and Direct Mail Remarketing, you can follow up with anonymous website visitors who left without taking a desired action (purchase, subscription, or contact) – and you can automatically follow up with them by email or direct mail, even if they left without providing their contact information.
Website Email Remarketing
Identify anonymous website visitors & close the sale.
Website Email Remarketing allows you to turn lost website traffic into sales & leads. When a potential customer visits your website and leaves without providing contact information or making a purchase, email remarketing allows you to follow up for a second chance to convert them into a sale or lead.
Leverage a network of more than 300,000,000 cookies to identify emails and postal addresses of your website visitors. Send an email sales pitch to close the sale or lead. Website Email Remarketing leverages your high-volume, targeted traffic, and performs best on websites with a minimum of 25,000 visitors each month.
Website Direct Mail Remarketing
Some industries find that their email remarketing campaign pairs best with additional education or promotion via direct mail. Use Website Direct Mail Remarketing – direct mailers sent to your anonymous website visitors while they're still in the "consideration" phase.
Turn Intent into Action
Deliver a personal real world touch in response to online activity with Website Direct Mail Retargeting.
Still one of the top-converting methods of communication in a digital world, direct mail campaigns paired with our remarketing capabilities have realized a return on marketing investment as high as 300%.
Website Direct Mail Remarketing enables you to connect in new ways with both known and unknown prospects and adds a well known and trusted channel to your marketing efforts.
Website Direct Mail Retargeting allows you to take real world action on digital intent – by delivering a targeted, personalized physical message direct to the homes of prospects within 24 to 48 hours of their online actions.
How Our Remarketing Solutions Impact Business
After serving high-level clients for over 90 years, our goal is to help you connect with successful marketing solutions to help you grow.
During your marketing campaign strategic planning, for example, Advertisers Printing can assist on the front end with list acquisition and client profiling. During the campaign, we can assist with lead scoring and triggers to identify "hot prospects". Post-campaign, we can follow up with backend tracking and overall campaign ROI. Even our equipment is geared to today's marketing methods, with greater use of color and lower quantities.
In addition, with our variable data resources, you can easily personalize your marketing message—making it even more impactful and relevant to your audience. It's a level of personal, persuasive and targeted communications that not only earns results, but allows for more accurate data analysis for future marketing efforts.
Take Your Digital Integration Even Further With Social Media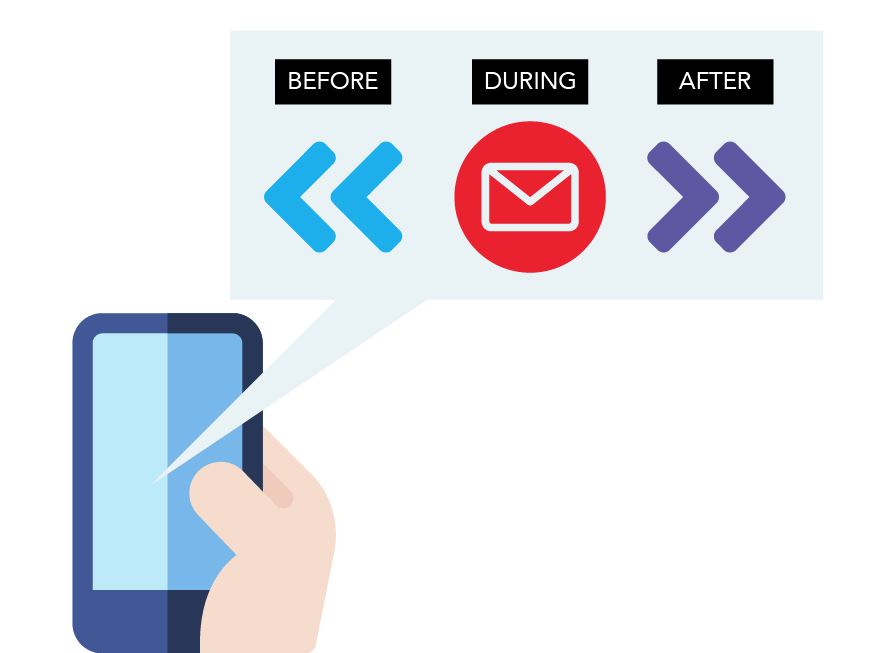 Social Media Follow Up
Keep your business in front of your prospects everywhere they go! Our new Social Follow-Up feature ensures that you truly achieve maximum exposure to those people interested in your product or service.
SocialMatch
Our new service SocialMatch maximizes the use of your mailing list! We can now take your mailing list and MATCH each name with their Facebook or Instagram user accounts.
How it Works: SocialMatch is a 14-day program that starts on your mailing date. Before, during, and after your mailing, targeted ads will be delivered to your mailing list and increase your visibility online.