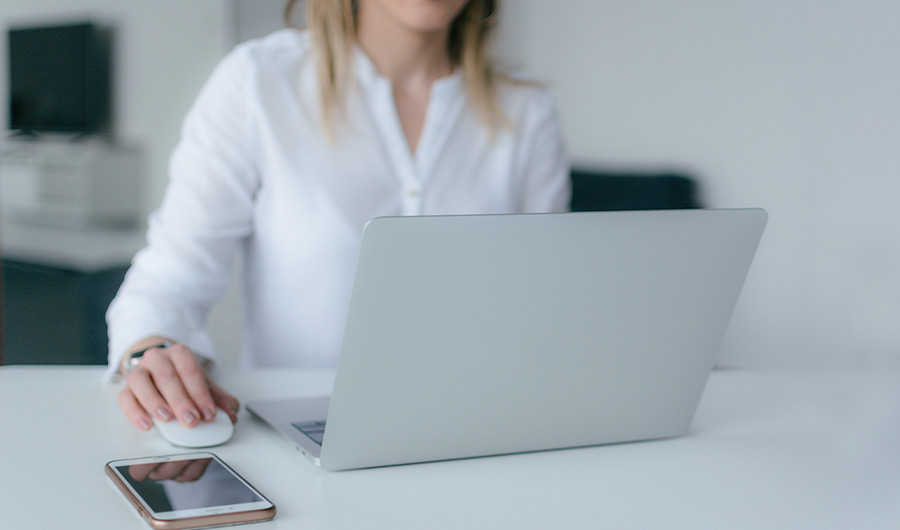 So you want to create a Print Ready File or Print Ready PDF?
But what is a print ready file?
The easiest answer is that a print ready file is a file that when sent to a print company can be immediately put into the production workflow and contains all of the necessary details so the printing equipment can read and reproduce the design without issue.
The good news is that most popular design software has the capability to produce a file that is print ready. In most cases, that file will be saved as a print ready PDF which Adobe has designed to be extraordinarily compatible with nearly every printing platform.
The Benefits of Creating a Print Ready File
The biggest benefit of creating print ready files and PDF's are that they save you time and money by not having to go back and forth between designer and printer to get answers to questions or incurring additional charges when the printer needs to fix your file to make it print-ready. This allows your print project to be produced more efficiently and cost-effectively.
Different Considerations for Print Readiness
Most of the considerations for preparing print ready files are the same for a majority of print projects, we will discuss the four most common considerations below.
There may be other factors you want to consider if your project needs specialized printing techniques applied such as Die cutting, spot colors, spot varnishes, etc. You should discuss any special project requirements with your print provider in the earliest stages of the design process to save yourself unwanted headaches and unexpected results.
Size
What is the final trim size of the printed piece?
Be sure to create your art at the size you intend the final piece to be trimmed to. For example, if you are designing a 6 in. x 4 in. postcard, set your document's page size to 6 in. x 4 in. In Adobe InDesign and Illustrator you can set your document size in the Document Setup window. Do not design your art on oversized pages then add crop marks to indicate the desired trim size. Printing workflows rely on accurate page dimensions for correct output, not visual trim marks. Print-ready PDFs need to have correct Trim and Bleed Box dimensions for automated print workflows to accurately process your project.
Bleed
Does your art extend beyond the page trim?
If you intend for the art in your final printed piece to go all the way to the edge of the page, the art and the document must include bleed. Bleed is achieved by extending the art past the trim edge by a certain amount, most commonly 0.125 inch. Adobe InDesign and Illustrator both have a bleed setting in their Document Setup properties that should be set to 0.125 in. This will provide a bleed guideline in your document that you can use to make sure your art extends far enough beyond the trim edge of the page.
NOTE: PDFs for print contain the following page boxes: Media Box, Crop Box, Trim Box, Bleed Box and Art Box. The most important of these are the Trim and Bleed boxes. They are defined by the document settings in your design software.
Color
Most print projects print in a 4-color process.
Most print projects will print in the four process colors – Cyan, Magenta, Yellow and Black. However, you may have different color requirements for your project such as spot color inks. The colors may depend on the printing method – offset printing or digital printing. Most digital printing is a 4-color process. You can utilize spot color inks for traditional offset printing jobs. In either case, be sure your print-ready file only includes the ink colors the project will print with. Try to eliminate any unused colors, extra spot colors, and RGB or Lab color swatches from your document before submitting the files to your printer. If you do not, the printer will convert those colors to a 4-color process for you which could yield unexpected results.
Resolution
Do the images in your project have adequate resolution for printing?
Art consists of two different types – vector art and raster art. With vector art such as Illustrator line art, resolution is not a concern. Vector art can be scaled up or down without any loss in quality.
With raster art such as Photoshop images, resolution matters. Raster images are created from a series of pixels rather than smooth line art. Raster images that are too low in resolution will appear "pixelated" in your final print job.
The effective resolution of raster images used for printing should be at least 300 pixels per inch (ppi) for best print quality. The effective resolution is the resolution of an image after it has been placed in your document and scaled to the size you want. For instance, if you place a 300 ppi image into Adobe InDesign and scale it up to 200%, the effective resolution is reduced to 150 ppi. On the flip side, a 150 ppi image placed at 50% has an effective resolution of 300 ppi.
As a general rule, increasing the size of a raster image reduces its resolution, and reducing the size of a raster image increases its resolution. After walking you through the common considerations above, you can now move on to exporting your print ready files in InDesign, Illustrator, and Photoshop. We walk you through that below.
Export A Print Ready File in InDesign
Here we share the steps on how to create a print ready PDF from Adobe InDesign.
Add 0.25 or 0.125 of space outside of the printed area so the actual art doesn't get cropped when trimmed after it's printed. This will be your bleed / safe zone.

Next click the File menu and choose Export. Make sure the Save as type: is set to Adobe PDF (Print) (*.pdf). Then click the Save button.

A pop-up box will appear on screen, and you will need to ensure the Adobe PDF Preset is set to High Quality Print. On the left of the pop-up box select the Marks and Bleeds option, check the boxes for Crop Marks and Bleed Marks. The last thing is to set the Offset: field to 0.125.

Click the Export button and your file is now print ready.
Export A Print Ready File in Illustrator
Here we share the steps on how to make your file print ready using the Adobe Illustrator settings.
Start by setting your text as outlines. Click on the Select setting option at the top of the screen and choose All.

Next click on the Type setting at the top of the screen and choose Create Outlines.

Click File > Save As and choose Adobe PDF (*.PDF).

In the Adobe PDF preset box make sure the Illustrator Default option is selected.

Click on the Marks and Bleeds tab in the left-hand menu, select the Trim Marks checkbox and set the Offset field to 0.125.

Finally click Save PDF and your file is now print ready.
Export A Print Ready File in Photoshop
Here we share the steps on how to make your file print ready using the Adobe Photoshop settings.
Photoshop doesn't have a setting for bleed or trim so you will add 0.25" to your canvas so that the trim area doesn't cut off any important parts of your artwork.

Ensure that your color mode is set to CMYK. Click Image > Mode > CMYK color

If you are using multiple layers, then flatten your file by clicking on the menu at the top right of the layers palette and select the Flatten Image option.

In the settings menu choose File > Save as. Then select Photoshop PDF (*.PDF;*.PDP) and click save.

After saving you will see a pop up on your screen. Select the Adobe PDF Preset of High Quality Print. Then click the Save PDF button and your file is now print ready.
If you follow the directions we've shared above on creating a print ready file and saving it as a print ready PDF, then you'll be doing yourself and your printer a favor, saving time, money and getting back a high quality print looking exactly as you intended it to.
Contact us now for more information