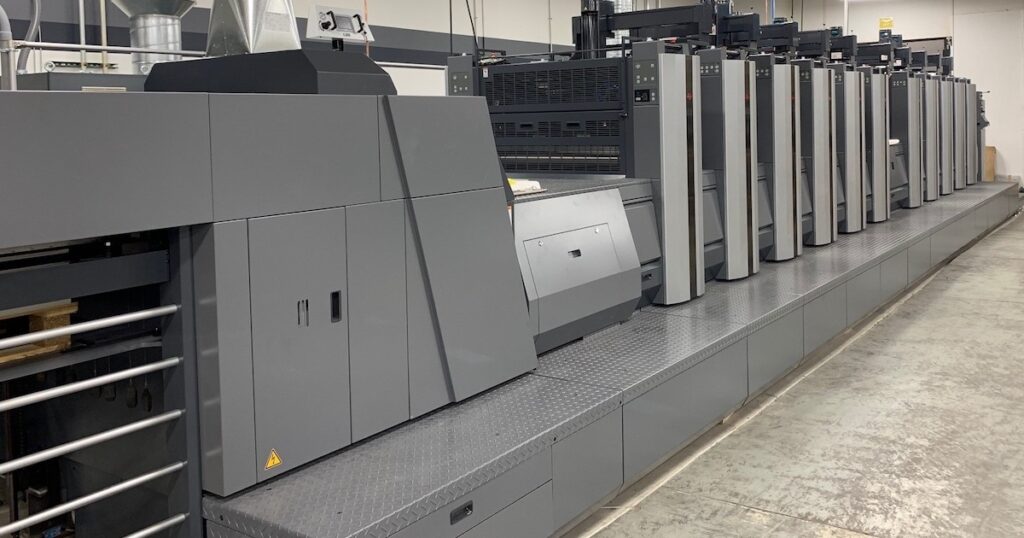 At Advertisers Printing, we pride ourselves on staying at the forefront of what modern printing can do. We have a history of investing in cutting-edge technology throughout the decades, from acquiring our first multi-color offset press in the 1960s to instituting a digital-based file prep system in the early 1990s.
Now we are very excited to usher in a new era of printing excellence with our recent acquisition of the 10-color RMGT 9-Series perfecting press. Hailing all the way from Fukuyama, Japan, this state-of-the-art printing press will allow us to give you a higher quality product, faster, and in a more environmentally sustainable way than ever before. Read on to learn more about why the RMGT 9-Series is a total game-changer, for us and for you.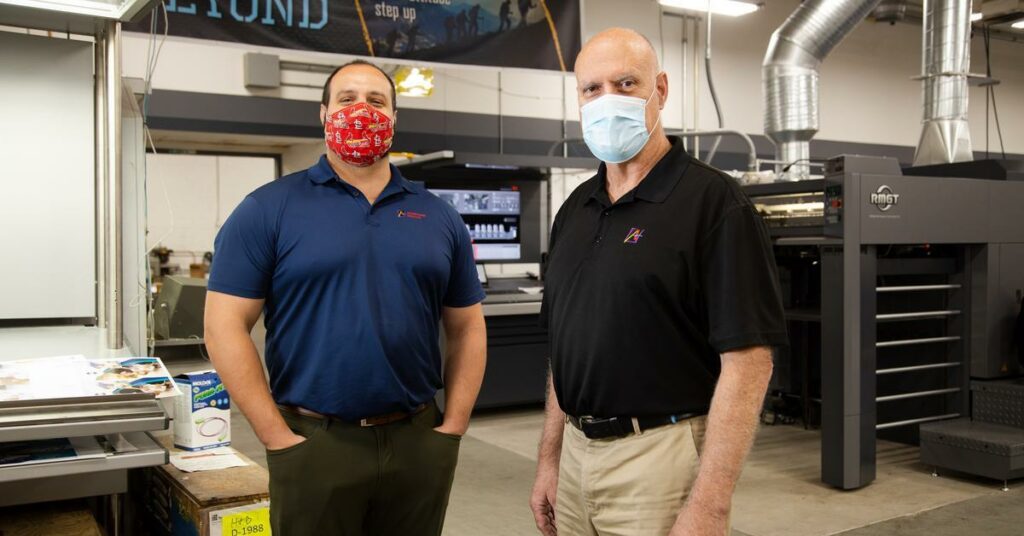 Why Did We Buy the RMGT 9-Series?
Let's address the elephant in the room: investing in this high-tech printing press at this particular point in time probably seems like a peculiar business decision to some. During a year when many companies are cutting costs and pulling back, why did we decide to put our foot on the gas?
Commitment to Our Customers – First and foremost, we purchased this press because we are extremely passionate about going above and beyond to provide our customers with superior quality printing solutions. When we find out that there's a new way to strengthen our capabilities and produce a better quality product, we devise a plan to make it happen.
Continuing Our Legacy – Another reason is that we believe investment in this press is what's best for the longevity of our company, which benefits everyone whose lives we touch – employees, clients, suppliers, shareholders, and our local community.
Dedication to Sustainability – The many eco-friendly features of this press continue our long-standing tradition of protecting the environment through sustainable operations. We strive to conduct business and deliver quality work in the most environmentally responsible way we can, each and every day.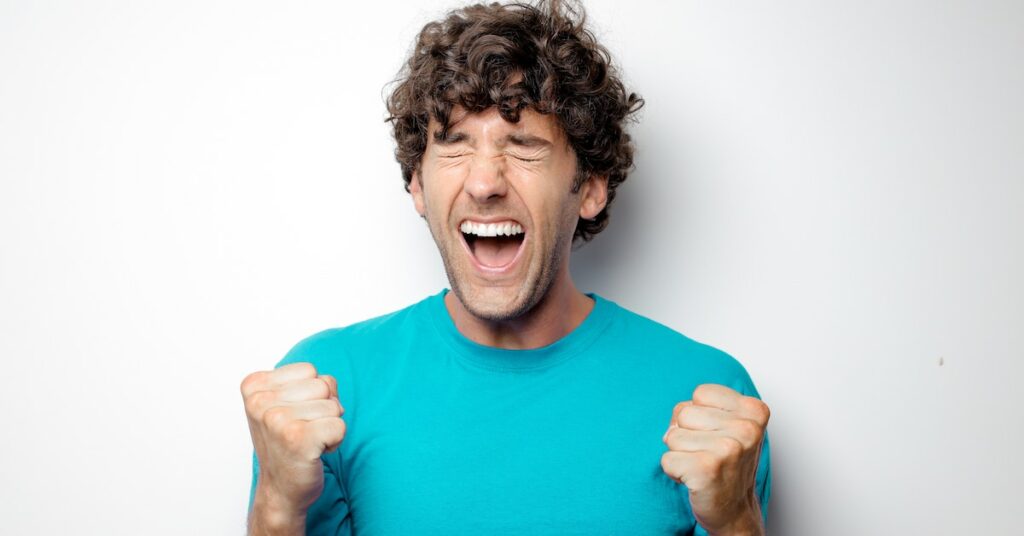 Why Should Our Customers Be as Excited as We Are?
We're obviously ecstatic over the RMGT 9-Series, but why should you care? It may seem like it will be business as usual for you and your organization … on the contrary!
Speed and Quality – The fact that this press is capable of quickly producing a higher quality product means that you will be able to enhance your future print marketing projects during a time when mediocre marketing can be a death sentence. You'll work hand in hand with our print experts to find the best way for your company to up your print game and stand out from the crowd. And by combining single-pass printing with LED instant-curing technology, this press will expedite the entire printing process so you can go from ideation to execution even faster.
Innovative Finishes and Specialty Substrates – The RMGT 9-Series also opens up a whole new host of options for creating extraordinarily unique print projects. We'll dive deeper into the details of this in a forthcoming blog, but imagine books with incredibly lifelike imagery and dimensional mailers that provide a sensory experience (feel the scales of a lizard!). You'll also have even more choices for print mediums, such as static window clings, vinyl banners, and other synthetic materials.
Green Printing – By choosing Advertisers Printing to print your projects with the RMGT 9-Series, you will be part of our effort to share the magic of print with people in an environmentally conscious way. This press allows us to lower paper spoilage by up to 80% and reduce consumables by a third, plus the LED curing uses only 10% of the energy footprint of a conventional arc lamp UV system. Stay tuned for more details on the green features of this press, and how it's able to use less energy and produce less waste than the vast majority of printing machines in its class.
Best of Both Worlds – Because we remain fully dedicated to offering a hybrid mix of offset and digital print production, it's important to note that the RMGT doesn't replace many of our other powerful presses … it complements them! That means you'll be able to work with us to come up with projects that utilize the best aspects of multiple machines. For a variable data run, we could produce full-color sheets with the RMGT and then run them through our HP 100000 to print the data, making the process much more effective than relying on one press alone.
Is your head starting to swirl with ideas and questions about what you'll be able to do with the RMGT 9-Series? Let's chat! Contact us today to speak with one of our print marketing experts about what kind of projects we can bring to life to help you win more business and make your competitors jealous.