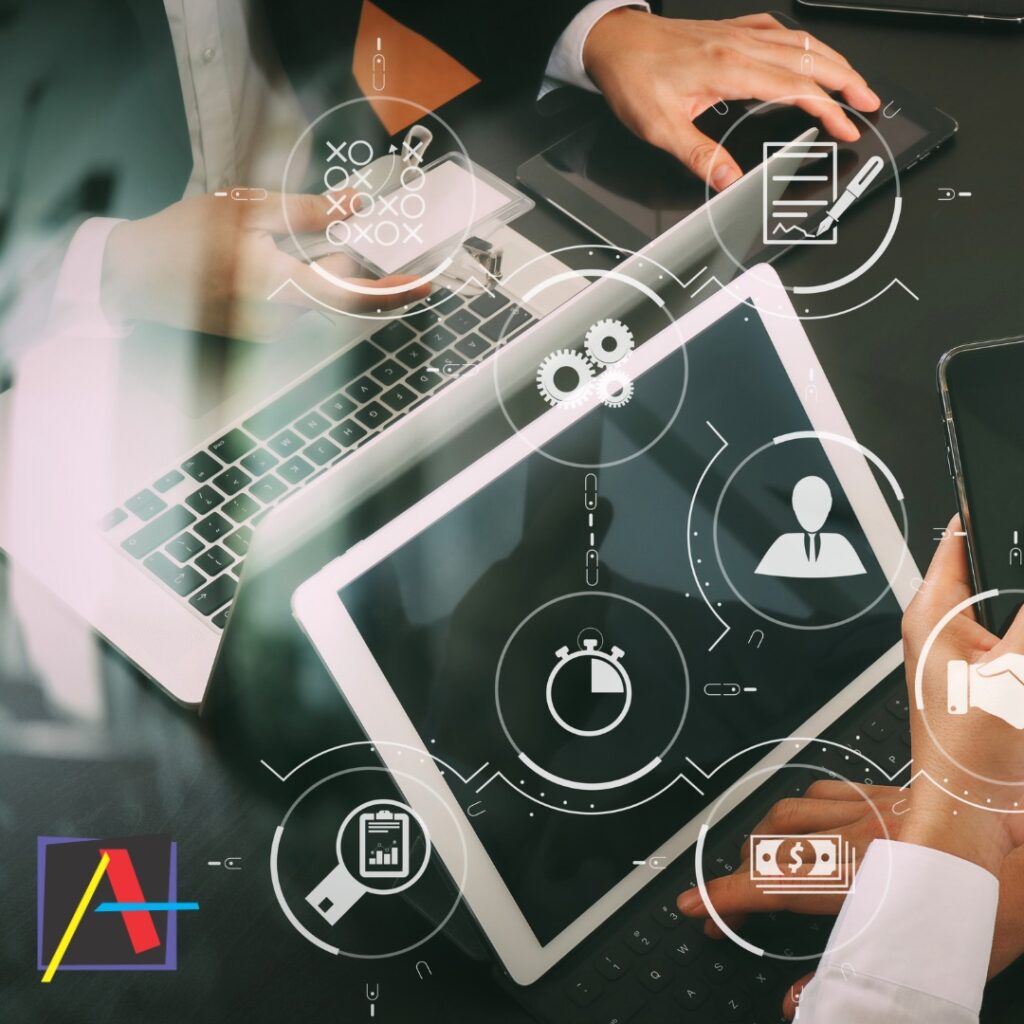 Time after time, the clients of Advertisers Printing rave about how easy their workflows become with our systems and processes. Many may talk about being efficient, but what does it really mean? Being efficient means that your workflow showcases a lack of waste in time, money, energy, or materials. By keeping waste down across all of these, you minimize both the direct and tangential costs to your business. In fact, there are multiple ways that all of us at Advertisers Printing services strive to make print efficiency an easy gain for you and your team.
"It is always such a pleasure to work with your professional, efficient staff. We know that you are just as passionate about our projects as we are. This was a particularly difficult job, and you pulled it off beautifully!" Chris Peimann, Marketing Director, Sheldon Arts Foundation.
Streamline Print Process & Communications
A streamline print process avoids time spent trying to deal with uploading systems, proofing, and communicating with multiple team members can soak up hours of valuable time.  Our streamlined, online system allows you to digitally send, receive, proof, share and approve projects. If your project has multiple people involved, then each team member will be able to check in, comment and collaborate with you (and your Advertisers Print Strategist), ensuring confirmations and approvals; and, because we have nearly a century of consistent, quality, true tone print results, you do not have to waste time worrying about the digital proof matching what comes off the line.
"For the client, it's easy because there's one spot to go to," says Dan Tissi of Advertisers Printing. "They don't have to ask which file type or which way to send it and how. We can send them to this simple spot on the website that streamlines the process for everyone."
"There were too many different systems – previously – and it was cumbersome and time consuming for clients," explains Tissi. "Now, our system is easy, inclusive and intuitive to the workflow."
Once a client uploads their project into their specified link, they can be sure to include any pertinent and valuable information and identifiers. Immediately, the dedicated Print Strategist is notified, and the print process gets underway. 
"That's the last thing they have to do until proofing. Easy!" exclaims Tissi.
Dedicated Print Stragetists with Decades of Print Technology
At Advertisers' Printing, our knowledgeable and passionate print strategists are not just trained in what to do, but they also carry decades of experience with print technology to be able to make your life easier.  Their desire to make your project a success is their passion so you can count on them to be helpful in a multitude of areas like:
Print and Postage Requirements – ever changing, a print strategist is always up to date, ensuring your project is sized for lowest optimal postage expense and timed for the best roll-out at todays' USPS turnaround time
Troubleshooting – They will be there from the beginning, through the middle, all the way to delivery, notified of your upload and able to check for major errors and double-check that all boxes for a successful run are completed.
Ensuring Consistency – Your strategist will work with you on one or multiple projects, running them through our 7-stage quality assurance process, so they will be sure that you and your brand's message are being told with a consistency you can trust.
Renewable Green Printing Practices
We are dedicated to being proactive and positive that we are not adding waste into the environment with renewable green printing. . From top performing LED-UV technology to the effort in assisting schools and businesses operate in ecologically friendly ways, it is understood that – when working with us – the print partner that is doing their part, too. 
As one of only 50 offset printers in the United States who have earned the SGP certification, we have shown our ability to comply with their expectations. Beyond that, we have included a fleet of hybrid vehicles and the use of solar energy by adding panels to our roof. We also take great pride in helping other businesses and schools encourage like-minded practices with programs like our School Share Paper initiative.
SGP printers, in an average year:*
Eliminate 80 tons of landfill waste.
Reduce energy consumption by 370 kilowatt hours.
Lower greenhouse gas emissions by 2.5 tons.
Increase recycling of solvents by more than 75%
Consistency You Can Count On
When you work with Advertisers Printing, we bring much more to the table than simple "print on demand". We have a consistent reputation for creating quality, client-focused work that has created real results for real people in your own community.
Ask us today for how we can help you grow your reach in a way that works for you.
*Source: The Sustainable Green Printing Project
---