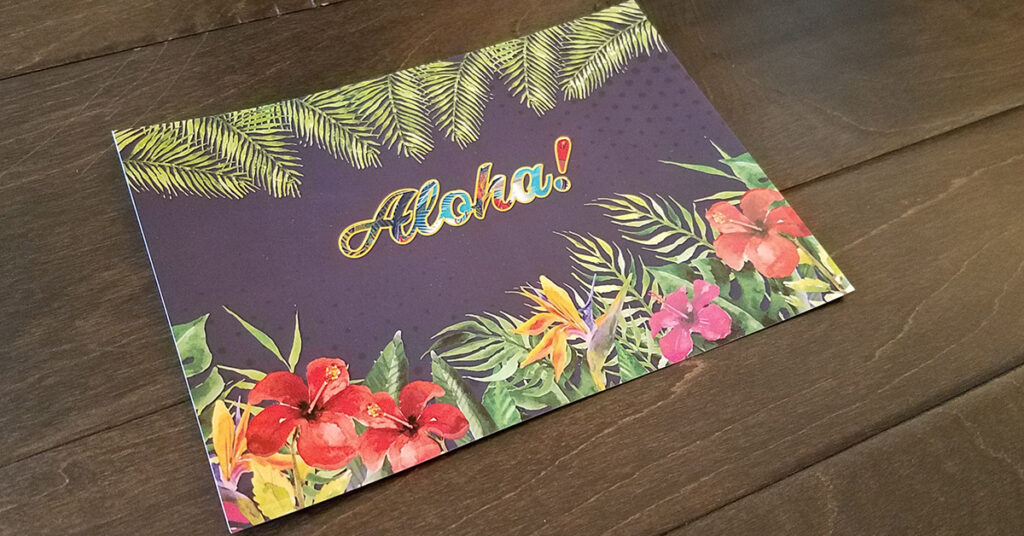 Each season of the year brings new opportunities for marketing and direct mail campaigns are always in style (no matter the season). When it comes to summer, there are many creative ways to tie into the season to get the attention of customers and engage with them. When it comes to summer direct mail marketing campaigns, it is one of the extreme weather seasons, so you can leverage the sunshine and the heat that is always around during the summer months. Whether you use compelling imagery or creative copy for your summer theme, customers will not ignore your message.
In this article, we are sharing a handful of ideas for successful direct mail campaigns guaranteed to get the attention you want to gain from consumers.
Direct Mail Cutouts
Direct mail pieces can be die-cut into designs specific to summer such as sunglasses, sandals, and beach towels. Besides being eye-catching, they also allow your customers to indulge their more playful side that wants to experience summer fun. Be sure and use the summer theme to stand out from your competitors as a summer cut-out shape direct mail piece will get the attention of the public while going through their mail.
Eye Catching Colors
The summer months mean you need to be done with grays, blacks, and browns. Instead, embrace the idea of bright colors including orange, yellow, and red! Summer direct mail campaigns should take advantage of being able to use bright colors and lighter paper for promotions and event reminders that make sure your customers don't forget to attend.
Fan Away the Winter Blues
The public always appreciates a direct mail piece that includes an item that can be used in daily life. During the summer months, your direct mail campaign can cool off the hottest day with small fans featuring your logo or latest promotion. Besides getting attention to your business, the fan also builds your brand recognition as consumers use this item on the warmest summer days.
Leverage the Heat
Want to know what is "cool" about direct mail marketing campaigns in the summer? You have the chance to focus your creativity on having fun with the heat. For example, using images and text that focus on relief from the warm days, or taking part in activities that only happen during the summer months such as time at the beach or swimming, help to ensure it gets the attention of the public and makes them examine the mail piece in-depth.
Successful direct mail campaigns get you noticed when they are relevant to the current season. If you want to plan a summer marketing campaign using direct mail, we can help.
Contact Us Now for More Information
Phone: (314) 652-9924