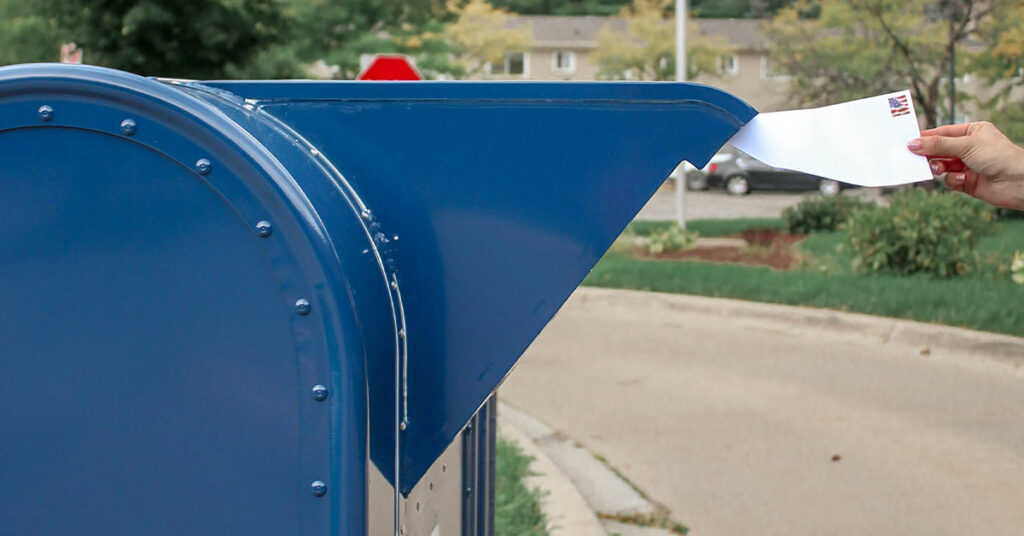 The success of direct mail campaigns is offering your direct mail leads an offer they can't resist. A compelling offer includes an irresistible call to action and a good response tracking system. In addition, there are other items marketers can use to generate high-quality direct mail leads. There are many marketers that combine direct mail with other inbound and outbound marketing activities as a part of a larger and more comprehensive marketing campaign. Besides targeting your desired audience, direct mail can help you generate new business leads in a more effective manner than other marketing channels. If you want to learn more, keep reading as we go in-depth on the benefits of  lead nurturing campaigns for your business.
Six Reasons Why Lead Nurturing for Direct Mail Marketing Works
Direct mail marketing has been shown to boost response rates anywhere from five to nine times more than other digital marketing channels. In addition, consumers trust direct mail marketing that is personalized to them more than other digital channels. This level of trust means recipients are both receptive to your message and excited to hear from you. In turn, it also means they are likely to be more motivated to complete your desired action. 
Check out these benefits of using direct mail for lead nurturing campaigns: 
Timely and Relevant – There is an immediate response to the potential customer which means no time is wasted in establishing a relationship. When a customer realizes your company is interested in developing a relationship, the motivation to do business with your company leads to an increase in sales. 
Automated Messages -There is no need to manually track any leads. Instead, set up an automated tracking program that monitors the interest of direct mail leads, provides detailed reports and continues to nurture the leads even when you are not specifically working on that project.
Maintain and Grow Relationships – Automated lead nurturing maintains and deepens the relationship between your business and the lead. This can result in a better chance of converting the prospect into a customer. 
Targeted Content – Lead nurturing does not involve sending unnecessary and irrelevant information. Instead, it monitors the lead and provides targeted content related to their interests. 
Higher Click-Through Rates – Lead nurturing emails have both a high click-through rate and somewhat higher unsubscribe rates than the sending of individual emails. While this might be viewed as a negative in your eyes, it actually shows that lead nurturing is doing its job of confirming leads and removing consumers who are not interested in doing business with you.  
Saves Money – Automated lead nurturing helps you save money and still keep up with potential customers. It is also cheaper than direct email messaging. Automated lead nurturing has been shown to be a cost-effective business resource because it is largely automated and does not need as much manpower to maintain it.
How To Use Direct Mail for Lead Nurture Campaigns
List Segmentation – When it comes to marketing, your leads are obtained from a variety of demographics who require different communication styles (no generic messaging). Segment your list by factors such as products/services, gender, age, and location in order to tailor your message to speak directly to the needs of each group
Personalized Content – Personalize your content to create targeted messages based on the specific preferences and desires of each audience segment. Targeted content helps you craft messages that resonate with leads and move them through the sales funnel in an efficient manner. Personalized content can result in 20% more sales opportunities than generic/blanket messages.
Use a Multichannel Approach – Direct mail response rates can provide impressive results when combined with digital media such as personalized URLs (pURLs) that incorporate digital strategy into your direct mail efforts. All pURLs lead to a landing page through a URL that is customized for individual recipients. By including the name of the recipient in the URL and the website copy, you provide an enhanced experience that also lets you track the movements of the recipient and measure the overall effectiveness of the campaign.
Frequent Touches – Visibility is the key to staying top of mind to prospects. It can take anywhere from six to eight "touches" to generate a viable B2B sales lead. According to a recent study, brand recall among the public has been shown to be 70% higher when the lead is exposed to direct mail pieces.
When you are ready to use direct mail for lead nurturing campaigns, trust the leaders in the space, advertisersprinters.com. 
Contact us now for more information