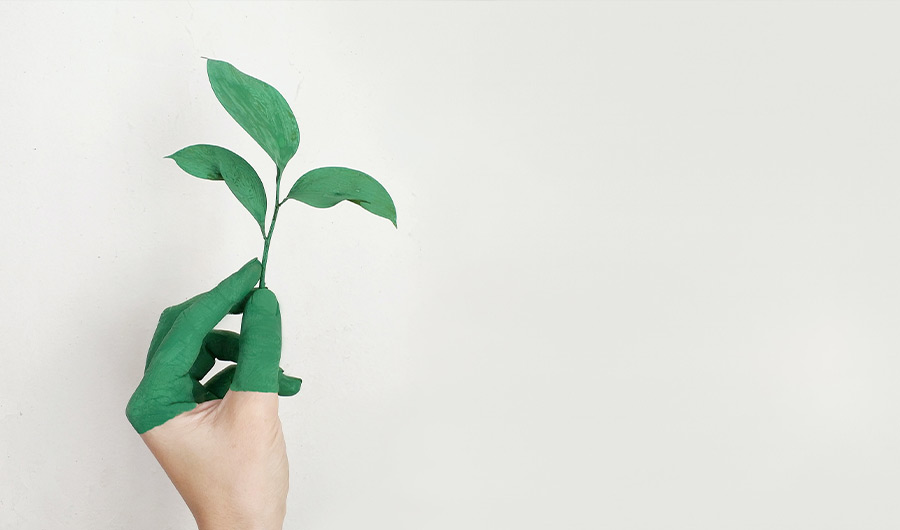 Sustainability is both a word and a concept that is discussed time and again in the print industry. There are multiple large corporations who are already practicing sustainability throughout the levels of their company. In addition, many small and medium-sized businesses have started to increase their commitment to sustainability by prioritizing it in every aspect of their daily tasks including the green printing of their materials. 
When a corporation of any size decides to embrace sustainable print services, they are creating the opportunity for long-term solutions that benefit the growth of the company as well as increase their success rate. Plus, eco-friendly printing also contributes to the environmental health of their local community.
Take a look below to view some different print methods and materials that are conducive to operating as a sustainable printing company.
Eco-Friendly Print Materials
Recycled Paper

– The most popular belief is that only recycled paper should be used in green printing. However, virgin fibers are necessary to maintain the paper cycle because without new fibers from new trees, the paper cycle is not able to be maintained. 
It is important to know that recycled fibers start to degrade after several uses which means the paper industry needs fresh fiber to maintain the renewable cycle. As long as these new fibers come from sustainably-managed forests, you have the ability to use virgin paper or recycled paper.
Carbon Balanced Paper and Print

– If a printer promotes that they use Carbon Balanced Paper, it means the average CO2 that is created during paper production and mill delivery has been offset. A sustainable printing company that chooses to offer this option lets you select a more environmentally friendly printing option. 
Carbon Balance Printers measure the CO2 output of the entire company. Once the CO2 output is determined, the printer can invest in ways to lessen their CO2 output or even reverse it to balance the print process. After all of the possible measures have been taken and the CO2 output is at the absolute minimum, the company is then offsetting any unavoidable carbon. It's easy to identify Carbon Balanced Print materials thanks to the logo. When you use Carbon Balanced Paper, from a Carbon Balanced Printer, you are using one of the most sustainable print solutions available.
Uncoated Paper

– Uncoated paper is a print method that provides incredible results on a LED UV press. In addition, its natural feel makes it one of the easiest materials to recycle since uncoated paper is a highly fibrous material that is also lighter than coated paper so it is simple to recycle and transport.
Eco-Friendly Print Processes
LED UV Printing – LED UV is an ideal print method for items such as booklets, brochures, and promotional materials. This print method uses ultraviolet light that creates vivid colors and sharp designs while also instantly drying (which eliminates the need for a sealing coat). LED UV is a popular green printing method since it uses less power than traditional print-drying technology. In addition, the instant "on/off functionality" reduces the level of standby consumption between jobs as well as the overall CO2 emissions. At Advertisers Printing, we use the RMGT UV LED 10 color press with UV LED Technology that is a fraction of the carbon footprint compared to other print companies. 

Digital Printing –

Digital printing eliminates the need for a printing plate. The ink sits on the top layer of the substrate which means there is less waste than more conventional print methods. In addition, digital printing is ideal for smaller print runs that need to be produced faster than other printing methods. This makes digital printing a much more cost-effective printing method.  

Foil Stamping –

Foil stamping, AKA foil printing, applies colored foils to a substrate using a combination of heat and pressure to stick foil to the desired material. A foil design can elevate a project and get the attention of an audience. The use of foil on printed materials is a great solution for companies who want to lower their environmental impact as foil printing is both compostable and recyclable. There are even some printers that offer foil printing that doesn't require PVC and/or they use non-phthalate inks. 
Businesses that are looking to partner with a sustainable printing company have found a good choice with Advertisers Printing. We are one of only 50 printers with the Sustainable Green Partnership Certification (SGP for short) meaning we work to drive sustainability and meet the demands of today's customers. Call today to learn more about our commitment to sustainability and how it can benefit your company.
Contact us now for more information