Thank You For Registering to Visit Advertisers Printing at AFP Icon!
We will be in touch with you to schedule an appointment. In the meantime, check out the details of our $18 million dollar St. Louis Kaplan Feldman Holocaust Museum Case Study right here!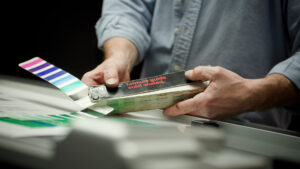 John Cournoyer, the seasoned designer from the Saint Louis Art Museum, reveals how Advertisers Printing's unmatched color accuracy and impeccable binding elevate every project.
Read More »