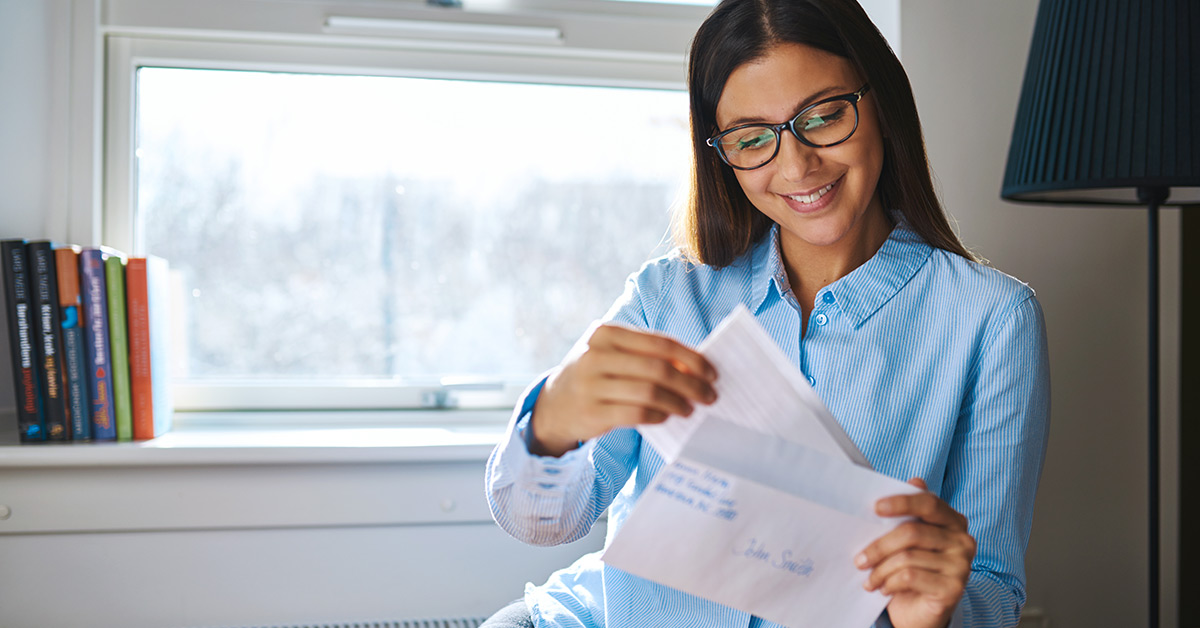 Direct mail is an impactful marketing tool that has long been regarded as a passive part of marketing strategies. The benefits of direct mail marketing offer highest ROI but it has lagged behind its digital marketing counterparts due to direct mail campaigns requiring manual, time-consuming workflows and its inability to measure campaign data. Thankfully, direct mail campaigns have adapted over the years and evolved into using automation. 
The use of automation solves the challenge of making a connection in the crowded digital world by providing a way to create a seamless experience across physical channels and digital touchpoints. The combination of physical and digital provides a personalized approach, a connection with consumers, and the ability to measure results. Intelligent mail, which is an evolution of the direct mail channel, is able to improve overall marketing campaign performance, increase response rates and grow customer engagement. 
Direct mail is going to become more critical in the future with the pending end of the third-party cookie. Going forward, the key will be implementing intelligent mail alongside digital marketing efforts such as triggering an email campaign to be sent the moment a direct mail piece arrives in the mailbox of a target customer. In this article, we will walk you through three key reasons to evolve your direct mail campaigns into intelligent mail. 
Higher Direct Mail Response Rates
The digital marketing landscape continues to put a priority on privacy, security, and trust. Direct mail DRIVES more digital traffic. Direct mail and print marketing actually help digital marketing perform better! The proper coordination of digital and direct mail campaigns can boost direct mail response rates as brands deliver an extremely personalized experience consisting of multiple touchpoints based on the previous activities of consumers. 
One prime example of proper coordination is an omni-channel direct mail campaign we conducted for a local museum. Our goal was to raise both museum awareness and donor growth so we designed a direct mail campaign of 117,000 pieces to potential donors. The next step was narrowing that number down to a target list of 17,000 contacts which made the final investment for printing and postage a total of $88,275. Thanks to the increased engagement generated by the direct mail piece, we achieved 3-million dollars over the projected goal and provided an ROI of 33.98x's the total investment price.
The correct automation solution gives marketers the ability to trigger mail pieces to be sent to the public based on specific consumer behaviors or interactions. This data could be obtained from a number of sources and developed into more automations. Some of the sources include cart abandonments, birthday, last purchase date, renewal date, etc. 
Increase Customer Engagement & Customer Loyalty
Marketers who examine and understand the role of intelligent mail in the modern world of marketing will provide significant value for their organizations moving forward. Direct mail and digital campaigns that work in harmony grow consumer engagement and brand loyalty. In this case, engagement covers all interactions between a brand and its customers because people who feel connected to a brand are more likely to choose it on an ongoing basis. 
By combining online and offline channels, marketers attract more consumers and generate greater results across the complete customer journey. With the right suite of tools, it is easy to discover how to increase customer engagement, and when to engage them, at different points in their journey through direct mail or digital channels.
Better Brand Awareness
Another reason to integrate direct mail with digital marketing strategies is to generate better brand awareness. The combination of direct mail and digital channels increase brand visibility and improve the reputation of a company. At a time when brands compete for attention in a noisy digital landscape, high-impact direct mail items help companies separate themselves from the competition.
Direct mail recipients can hold and save the physical materials and even share creative mail pieces with others (which increases brand awareness). Direct mail automation creates tailored customer experiences without the complex planning that comes with physical marketing tactics. A recent study found that marketers using three or more channels during a single campaign generated a 297% higher purchase rate than marketers who tried a single-channel approach. 
When you are ready to evolve your direct mail efforts into Intelligent Mail, our experienced team at Advertisers Printing is ready to help.
Contact Us Now for More Information
Phone: (314) 652-9924