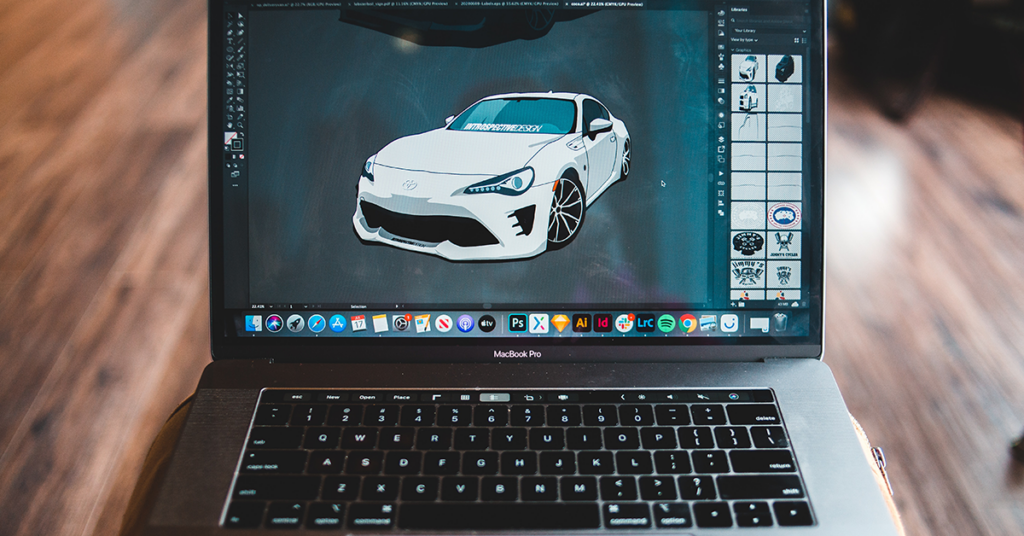 There are so many changes and updates in the world of graphic design that it can sometimes be a challenge to keep up with all of the trends that are emerging. We have saved you the necessary research time by finding out what are going to be hot trends in the next year and creating a full list of graphic design trends for 2024.
Keep reading for the top trends coming up in graphic design:
Design Trend 1 – Natural Textures & Patterns
An IBM study has reported that 57% of consumers are willing to alter their purchase habits if it means reducing their impact on the environment. With that statistic in mind, you can see how the incorporation of natural textures and patterns from nature would appeal to many people. The use of leaves, flowers, and trees are just some of the nature patterns you can use in your 2024 graphic design projects.
Design Trend 2 – 3D Design Elements
3D design has enjoyed a steady increase in the last few years, and marketing experts do not expect this trend to fade in the near future. Modern technology makes it easier than ever to create 3D graphics and elements in brand packaging, mailers, and products. Be sure and try this graphic design trend in at least one of your print marketing designs in the coming year.
Design Trend 3 – Hand Drawn Illustrations
This graphic design trend is a bit more complicated than others as it cannot be copied. On the other hand, these illustrations are a unique element of your brand or designed product. This is a trend that many expect to grow in usage due to the uniqueness it brings to your graphic design.
Design Trend 4 – Monochrome
The use of varying shades of a single color, especially black & white, remains quite popular in graphic design. In addition, this trend simplifies the design palette and makes it easier to be creative while also strategically thinking about the other parts of the work.
Design Trend 5 – Muted Colors
Many brands are looking to tone things down so look for a moderation of design through muted color selections. Companies are going for a softer look in their messaging with a design that truly reflects their voice.
Design Trend 6 – More, More and More
In contrast to past minimalism design trends, you can now expect to see design compositions that are busier than ever before. Look for more images that are overlaid by graphics and illustrations, as well as text, objects, and patterns.
Design Trend 7 – Throwback to the 90's
The 90s are back in a big way. Designers are turning to nostalgia which means you are guaranteed to see bolder colors with sharp lines and radical energy.
Design Trend 8 – Retro Line Art
Expect to see an increased amount of minimalist design using line art that contains fewer colors within the composition. Multiple brands are using this design option which is helping to increase its popularity.
We have found that these are going to be the hottest graphic design trends next year and will be trends that you may want to implement in your upcoming print marketing projects. However, keep in mind that new ideas are appearing all the time. Know of a trend you think should be added to this list? If so, let us know!
Contact Us Now for More Information
Phone:
(314) 652-9924