How to Increase Direct Mail ROI
In the ever-evolving world of marketing, staying ahead of the curve is essential. Eric Castelli, a pioneer in the field, believes that innovation is the name of the game. He notes, "I think most print providers are pretty old school, and you'd think a hundred-year-old company would be old school. But they're not." 
A Unique Partnership for Unique Solutions
"We have a service that allows people to retarget anonymous website visitors using direct mail, email, social, and display. In 2017, we chose Advertisers Printing as our primary fulfillment provider to fulfill that direct mail. We've actually got hundreds of clients that we use Advertisers Printing to do the fulfillment for on a programmatic basis. So it's definitely a unique scenario. And quite frankly, we had difficulty finding providers that could actually do those things, a lot of them just didn't have the technical ability to do what we needed, which was pretty, pretty sophisticated. We were lucky to find Advertisers to do those things on our behalf," says Castelli.
Working closely with Eric, the Advertisers Printing team developed systems to ingest and process data, bundle client mail, and execute daily mail processing. This collaboration laid the foundation for an innovative approach to marketing fulfillment.
Advertisers Printing: Where Innovation Meets Logistics
Advertisers Printing, based in St. Louis, boasts a prime logistical advantage. Positioned centrally in the United States, they offer savings, flexibility, convenience, and efficiency in print mail fulfillment services. Eric Castelli praises their forward-thinking approach, stating, "They're on the forefront of automation and leading in terms of new technologies and developments. I think it starts from Bill and Alex and thought leadership and seeing the future and having a vision, to do the things necessary to take the business forward."
The Power of Omni-Channel Marketing
Bill Fechner, CEO, and visionary at Advertisers Printing recognizes the changing landscape of the printing industry. He notes, "The industry itself has shrunk. There is a lot of competition in the printing industry with digital methods. So the industry has adjusted. One of the great things that Alex has done is he connected hard copy and print and the whole fact that that's your easiest and best way to get your message right in front of an individual. Then he took it to the next level when he connected it to social media and Google ads. He connected the Internet to the digital space, so you get a lot more touches in your marketing and a lot more bang for your buck. When you do a combined program like that with the hard copy print as well as the digital side, your return on your marketing investments is much better."
Advertisers Printing can connect a direct mail campaign to 13 additional digital mediums increasing the probability recipients will see the offering either through direct mail or another medium they use on a day-to-day basis. Advertisers Printing also has the ability to capture the physical mailing addresses of those viewers whether they were on the mailing list or not. Those new leads can then be added to future campaigns which has shown to increase the conversion rate.
Balancing Print and Digital
Alex Fechner, the driving force behind this transformation, emphasizes the importance of a balanced approach. "There's a bigger, deeper emotional connection with a printed piece versus a digital piece. In a world of marketing and communication, they should co-exist and they should complement each other, and that's what we're doing now," says Alex.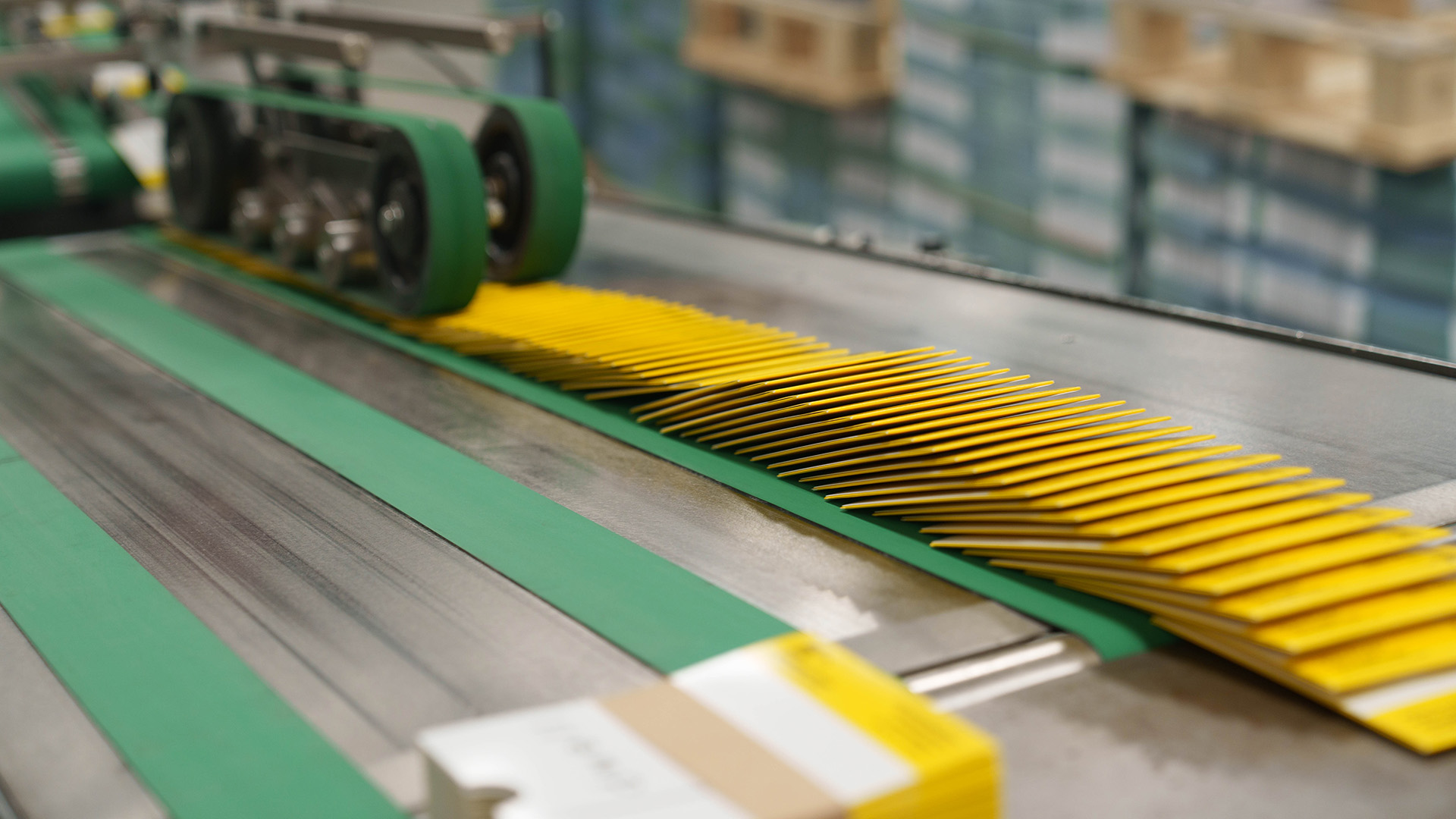 Custom Marketing Solutions: The Advertisers Printing Advantage
With over a century of experience serving high-level clients, Advertisers Printing offers custom marketing solutions that cater to your unique needs. From list acquisition and client profiling to lead scoring and post-campaign ROI analysis, they provide a comprehensive suite of services. Their equipment is optimized for today's marketing methods, offering vibrant color and flexibility in print quantities.
Omni-Channel Direct Mail: Transforming Marketing Strategies
Advertisers Printing introduces a game-changer in the world of marketing with their omni-channel direct mail services. These integrated marketing solutions maximize the impact of direct mail by combining it with online marketing, seamlessly tracking effectiveness, and ensuring no leads are left behind. Statistics reveal the enduring power of direct mail, with impressive conversion rates and customer engagement.
For every $167 spent on direct mail in the US, marketers sell $2,095 in goods.

40% of consumers have made a purchase in the last 3 months as a result of direct mail.

44% of customers visit a brand's website after receiving direct mail marketing.

Website visitors who are retargeted with display ads are 70% more likely to convert on your website.

26% of customers will return to a site through retargeting.

Digital Storefronts for Streamlined Procurement
Advertisers Printing's Digital Storefronts are a powerful tool for streamlining print material procurement, management, and distribution. These user-friendly web-based platforms provide 24/7 accessibility, customized branding, and significant cost savings. Whether for customers, dealers, or employees, Digital Storefronts simplify the order entry process, offer unlimited product selection, and provide real-time reporting.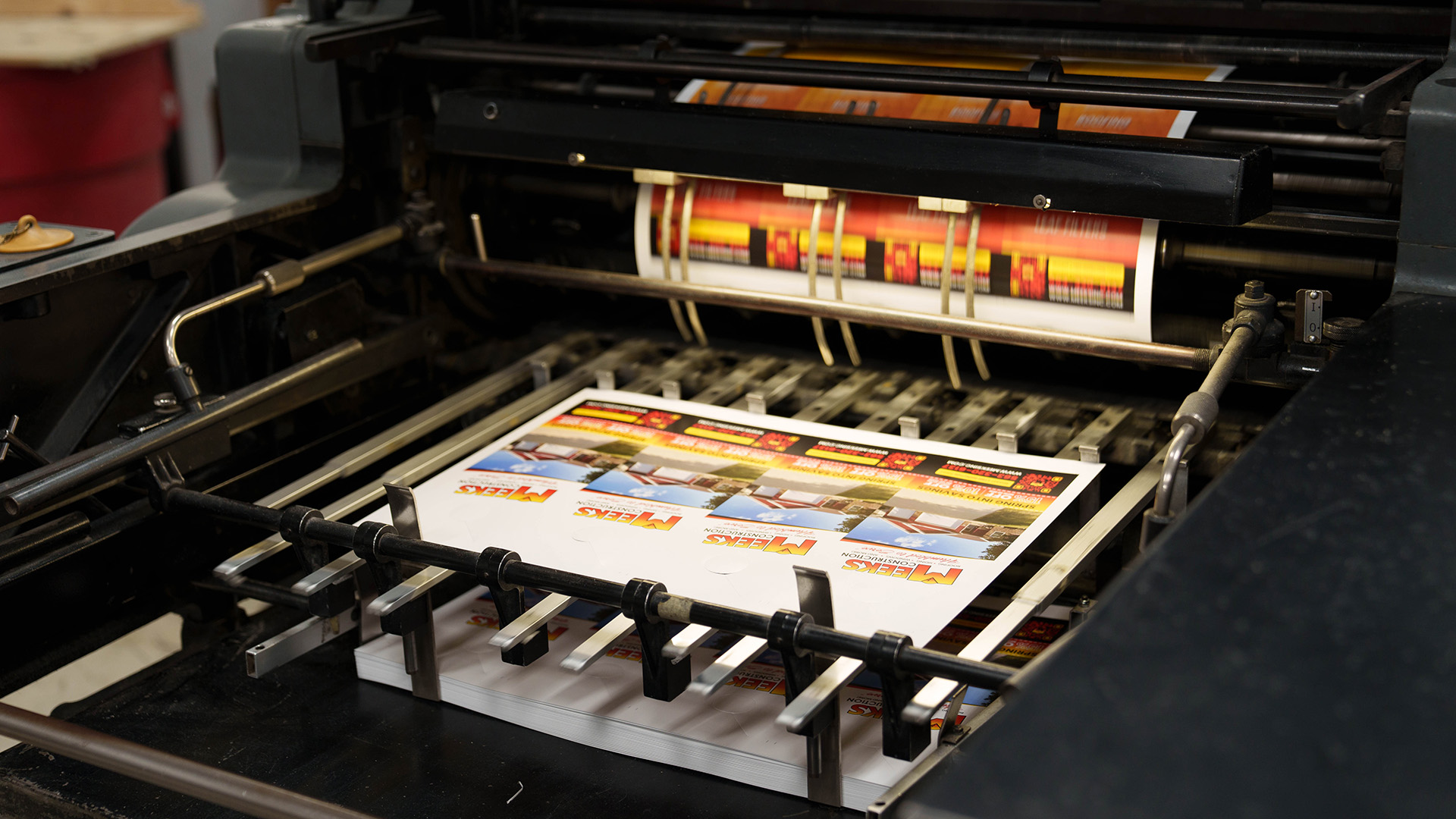 Specialized Remarketing Solutions: Turning Intent into Action
In the digital realm, website visitors often leave without taking desired actions. Advertisers Printing offers specialized remarketing solutions to convert lost traffic into sales and leads. Website Email Remarketing identifies anonymous website visitors and delivers tailored email pitches. On the other hand, Website Direct Mail Remarketing adds a personal touch, sending direct mailers to prospects during their consideration phase.
Marketing strategies constantly evolve, and Advertisers Printing is at the forefront, bridging the gap between traditional print and digital marketing. Their innovative approach and dedication to providing custom solutions, backed by data-driven insights, have made them a trusted partner for businesses looking to maximize their marketing efforts.
Contact Us Now for More Information