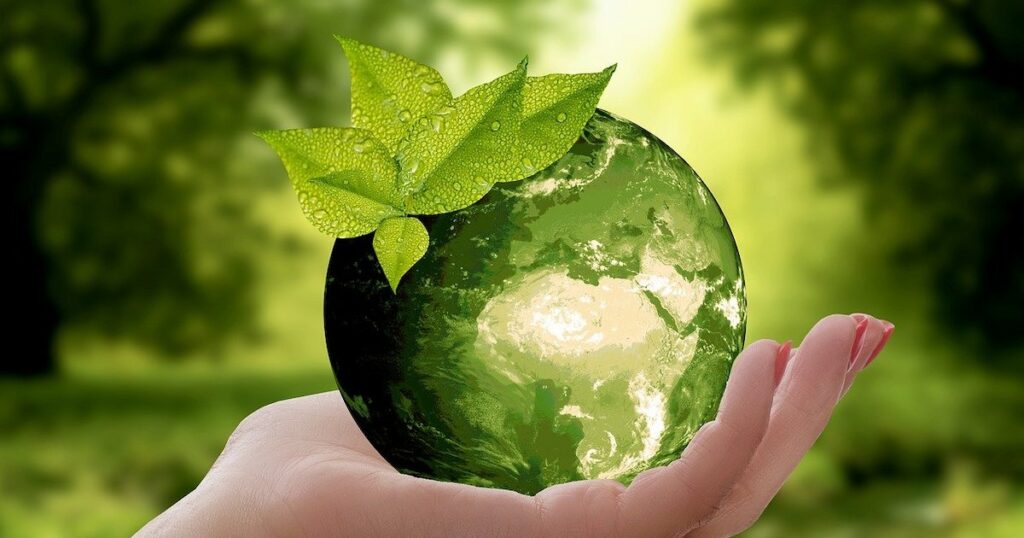 Climate change, deforestation, and calls for environmental sustainability are hot-button topics in our current social and political lives. What used to be a matter of debate is now considered an urgent global crisis.
Environmentally Friendly Printing
Our environment is quickly changing with the help of environmentally friendly printing we can change the world. And, believe it or not, it affects how businesses are interacting with their consumers. Most notably, environmentally friendly businesses are now being praised by customers for taking a stand in the fight for a clean and sustainable environment.
Environmentally Sustainable Companies Are Preferred
According to a Nielsen report titled Sustainability Sells: Linking Sustainability Claims to Sales, one thing is clear: 
"Customers prefer working with and supporting environmentally sustainable companies."
Businesses around the world are beginning to convert to more environmentally friendly practices to take advantage of the monetary and reputational benefits that doing so can bring.
But how can your company support this cause when you also rely on print marketing to succeed?
Partnering with an environment-first print company for your creative marketing and promotional needs allows you to support the noble cause of protecting our beloved planet. As a bonus, it leaves a positive impression on your customers and can even boost your profits.
Environmentally Friendly Companies Are Looking at the Facts
There has never been a better time to work with environmentally friendly companies to meet your marketing and brand awareness needs. According to the aforementioned Nielsen report, "Brands that are able to strategically connect (sustainability) to actual behavior are in a good place to capitalize on increased consumer expectation and demand."
Consider these facts:
Over half of consumers are willing to pay more for products from environmentally conscious companies. 
70% of consumers believe it's important for brands to take a public stand on social and political issues.
87% of consumers say they will switch brands if a different brand of similar quality supports a good cause. 
So why are consumers favoring environmentally sustainable companies and choosing to support them through their purchases? The answer lies in the benefits of operating as an environmentally friendly company.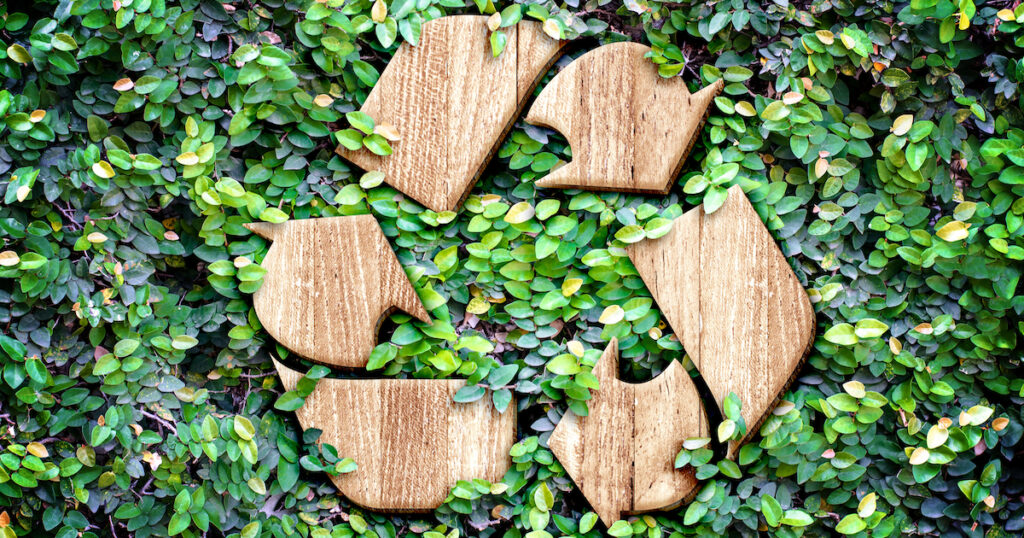 Saving Money with Recycling
Recycling keeps our environment healthy, but there are some real, tangible benefits for businesses as well, especially in the printing industry.
More companies are recycling unwanted material; in doing so, they're opening the doors to huge savings. Special access to exclusive government grants and an improved company reputation are just a few additional benefits of going green.
Environmentally friendly printing companies tap into these benefits by recycling ink, paper, metal plates and other materials throughout their operations. All of this can easily be done without sacrificing the quality of a print project. At Advertisers Printing, we target an ambitious 85% landfill avoidance and continually strive to limit our waste and consumption with comprehensive recycling of ink, paper, metal plates, and other materials throughout our operations. 
In addition to tackling recycling in house, we also offer programs to help our customers recycle unwanted products to support clean and efficient production processes. Partnerships like our School Share Paper Donations program help schools recycle and repurpose paper goods that are no longer being used or needed.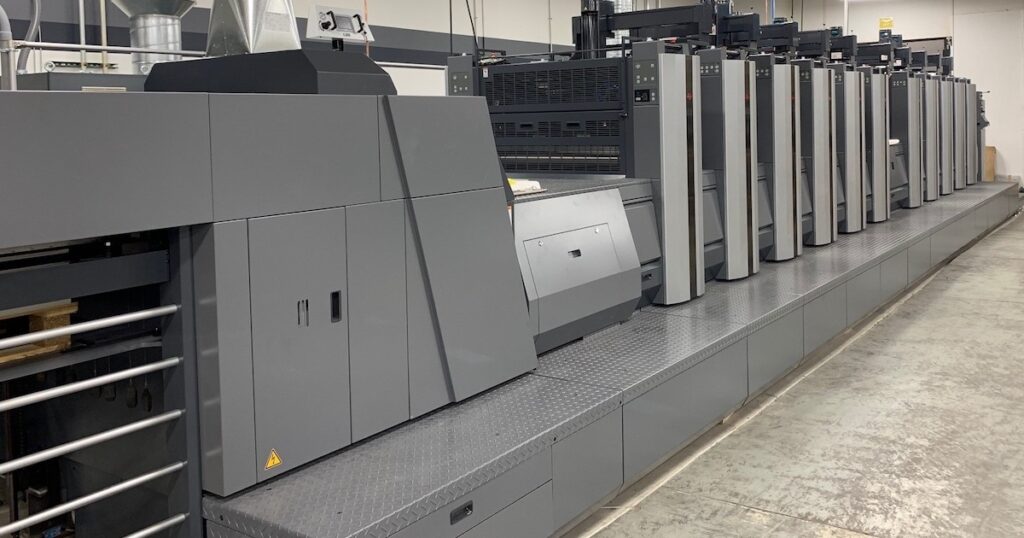 Eco-Friendly Printing is Trading Carbon for Cleaner Ink
Volatile organic compounds (VOCs) are compounds that have a high vapor pressure and low water solubility, many of which are man-made chemicals 
In simple terms, they evaporate easily—at room temperature—and can contribute to global warming via the greenhouse effect. Ink high in VOCs can also be harmful to the health of print workers operating the presses if not properly handled
That's why Advertisers Printing aims to keep use as few VOCs as possible for eco-friendly printing: for example, our new LED-UV press uses inks that contain no solvents and are 99.5% VOC-free. In addition, these inks are instantly cured (dried), which eliminates any greenhouse gas or health concerns.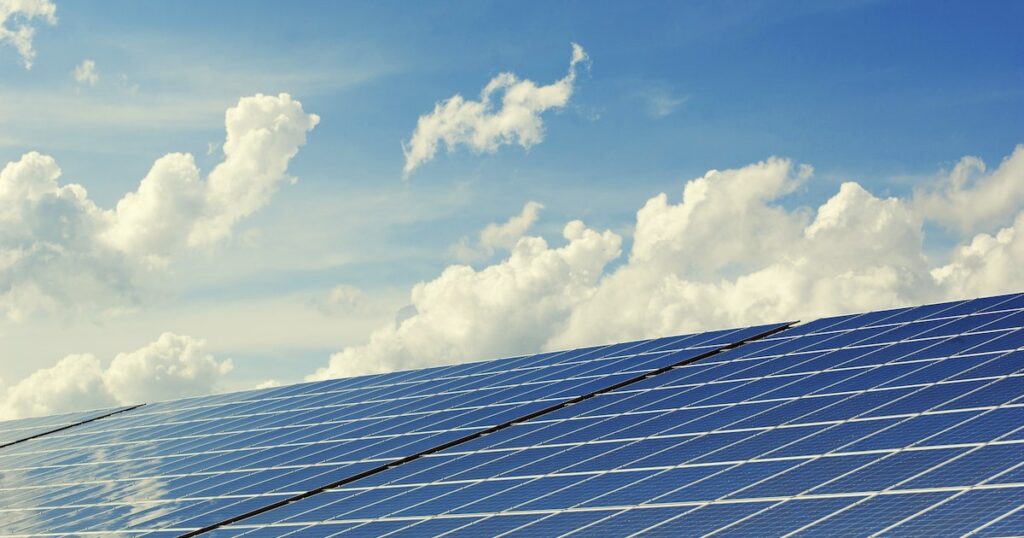 Energy Efficiency at Its Best
Using energy more efficiently is one of the fastest, most cost-effective ways to save money, reduce greenhouse gas emissions, create jobs, and meet the growing energy demand.
The official Advertisers Printing environmental policy encourages regular improvements to our facilities and vehicles to enhance energy efficiency and utilization. Increasing energy efficiency saves unnecessary costs and allows us to focus our resources on providing the absolute best service to our customers. 
Incorporating environmentally friendly resources such as our fleet of seven Prius hybrid vehicles and the addition of 25kW solar panels on our roofs reduces waste, helps keep costs down, and has proven time and again to be far more efficient and cost-effective than traditional energy use.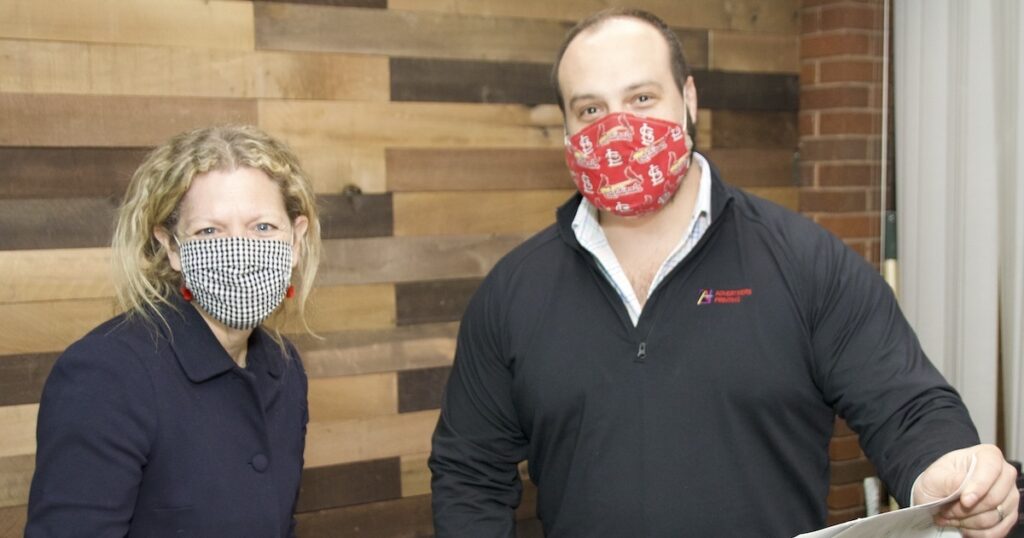 Partnering with a Sustainable Print Company 
Although completely transforming your current business into an environmentally friendly organization is ideal for the planet, it may not always be feasible for numerous reasons.
As an alternative, partnering with an environmentally friendly company such as Advertisers Printing can shine just as much of a positive light on your own business as going green yourself. Advertisers Printing is one of only 50 U.S. printing companies to have earned SGP (Sustainability Green Partner) Certification, the industry standard for excellence in sustainable operations.
As a full-service, sustainable printing company that offers assistance from initial project planning to final distribution, we have decades of experience printing materials ranging from professional business cards to annual reports.
Contact us today to learn more about our sustainable print services by speaking with one of our print strategists. Let us help you bring your print vision to life in an eco-friendly way!