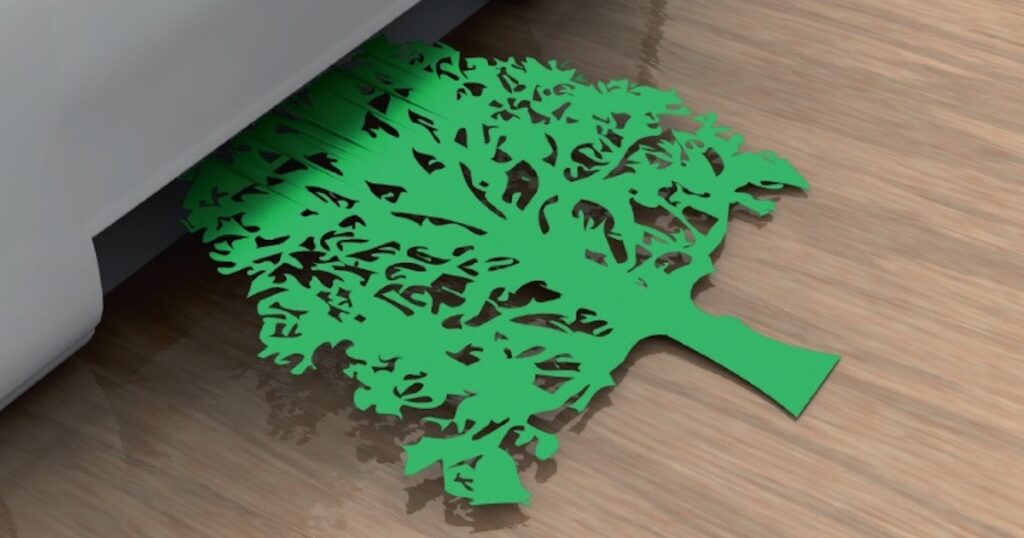 At Advertisers Printing, we constantly seek ways to reduce our environmental impact and increase our social responsibility. Our journey to become one of the most sustainable printers in the United States began in 2002 when we earned our Sustainable Green Printing Partnership certification (we are one of less than 60 SGP-certified offset/digital printers in the world).
Since then, we've proactively implemented policies, procedures, and equipment that keep us in the top 1% of sustainable printers, and our recent acquisition of the RMGT 9-Series is no exception. Let's take a look at some of our environmental initiatives and how the RMGT will help elevate our company and clients to the pinnacle of sustainable printing in 2021 and beyond.
Why Is the RMGT 9-Series an Achievement in Sustainable Printing?
In addition to enhancing our print quality and speed to market, our new RMGT enables us to print products with the lowest carbon footprint in an incredibly efficient way. Some of its most notable green features include:
Reduced energy consumption – Besides being a time-saver, the RMGT's one-pass perfecting saves time and energy by eliminating the need for a second pass. At 25 x 37 inches, it also uses 70-80% less energy than a conventional UV-IR 28 x 40 inch full size press while still delivering a standard size 16-page format.
Low material waste – The RMGT's "compact" size compared to other presses in its class means that consumable use (plates, blankets, and ink) is cut by 1/3, and make-ready (setup) paper spoilage is lowered by up to 80% on every job.
Advanced UV/LED curing – Not only does the RMGT's GEW LeoLED MLA (Modular Lamp Array) curing technology provide major speed and quality benefits, it also enables greener printing in the following ways:
Reduced ink waste

= no need for daily ink wash ups (saving over 1,000 lbs of wasted ink annually)

Zero ozone emissions

= no exhaust ventilation necessary, healthier for our staff

Low heat generation

, = less HVAC energy used for climate control in our facilities

Light-emitting diodes

= LED uses just 10% of the energy compared to a conventional arc lamp UV system (90% energy savings)

Long life span

= last about 15,000 hours versus 1,000-3,000 hours for conventional arc lamps

Instant on/off power

= eliminates the need for a large amount of standby power when the press is off
So, why are we telling you all of these details about our new RMGT 9-Series? Because in our core values, we have a responsibility to communicate our ongoing commitment to sustainability to our employees, clients, vendors, contractors, and visitors – an SGP requirement. That means every time we enhance our operations to become even more eco-friendly, we want to let you know so you can feel good about choosing us as your trusted printing partner! The Advertisers Printing family believes that it's absolutely essential to work safely, protect our community's health and welfare, and preserve the environment all while delivering the highest quality products and superior service to our clients.
In What Other Ways Is Advertisers Printing a Sustainable Company?
Plenty of companies say that they are environmentally conscious, but how many have tangible evidence to back up their claims? We live in the "Show-Me state," after all! Our team not only talks the talk, but we walk the walk – every single day. Our sustainable initiatives include:
Sustainability presentations – We've given environmental talks at WashU, Georgia Tech, St Louis University, Canon Corp, Missouri Botanical Garden, SGP, and AIGA, among others. We are available and ready to present to your organization, too.
12-prong recycling program – We employ a comprehensive system for recycling ink, paper, metal plates, and other operational materials.
Energy efficient facilities – The roof of our facility is blanketed by 25kW solar panels (offsetting energy expenditure by 20%), all of our interior lighting is LED, and our service fleet includes an EV Chevy Bolt and four Prius hybrid vehicles used for sales and deliveries.
Clean inks – We only use inks that contain very low or zero volatile organic compounds, and the LED/UV process eliminates the need for aqueous coatings (a consumable).
Weekly waste pickups – Our company has made such drastic solid waste reductions that we require pickup only once a week.
School share paper donations – Another way we help paper goods avoid landfills is by repurposing paper at schools across the St. Louis region.
'Know before you throw' program ­– To assist our clients in becoming more sustainable, we provide them with scheduled recyclable material pick-ups and waste reduction consultations.
As a result of the above efforts, our team has been recognized as some of the world's foremost experts in sustainable printing. We work with prestigious, forward-thinking cultural organizations such as the Missouri Botanical Garden, St. Louis Art Museum, and St. Louis Symphony, as well as large corporate clients including Enterprise Rent-a-Car, Bayer, and Ameren, all of whom are attracted to our reputation for sustainability. And, in addition to our Sustainability Green Partner affiliation, Advertisers Printing is certified by the Rainforest Alliance and the Forest Stewardship Council. We take environmental behavior very seriously: our Sustainability Director holds a Masters in Sustainability from St. Louis University and sits on the Board of SGP.
Interested in using the RMGT 9-Series to create a stunning and eco-friendly print project? Or want to talk about how we can help your organization become more sustainable in 2021? Contact us today to speak with one of our print strategists – we can't wait to hear from you!