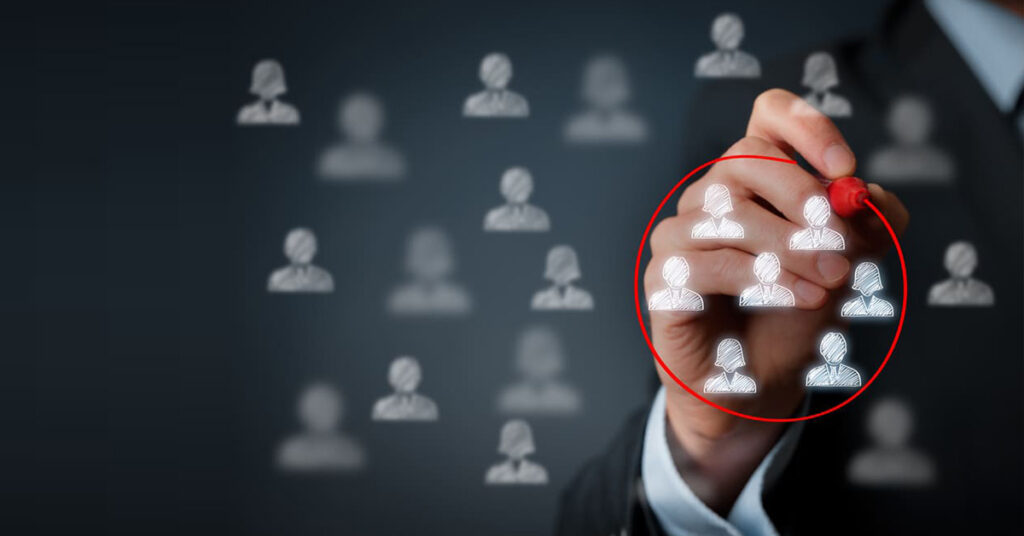 Marketers know that it is not always an easy task to acquire customers. You have to get their attention through compelling content marketing and then nurture their level of interest through email cycles. These tasks are performed in the hope they will make a commitment to buying the product. It can be even harder when you are trying to market a product to different demographics because a 50-something unfamiliar with digital marketing is going to react in a different way to a Facebook ad than a 20-something who is knowledgeable in digital marketing tactics.
When it comes to direct mail marketing, how can you capture multiple generations in your future direct mail campaigns? In this article, we share how direct mail targeting can successfully reach each generation.
Targeting Gen Z With Direct Mail Marketing
Gen Z adults spend more per year on expensive products in stores than any other generation. They enjoy the speed of the purchase and the immediate satisfaction of having the product in their hands. They enjoy personal experiences which is why personalized direct mail campaigns are ideal for this generation.
Gen Z relies on the opinions and insights of celebrities and influencers so you may want to incorporate their reviews into your campaign. In addition, Gen Z has their own level of influence with their parents and grandparents. Marketing to Gen Z means the information will extend into their personal circle. Gen Z is an ethnically diverse, open-minded generation so keep this in mind when crafting your direct mail marketing message.
Since the younger age group wants an extremely personalized experience, you should use variable data printing to customize individual mail pieces at scale to make their experience personalized and special. Not sure how to accomplish this? The next section will show you!
Tips For Targeting Millennials With Direct Mail Marketing
A common belief is that millennials are glued to their smartphone screens at all times. However, this generation looks for opportunities to engage with others which makes direct mail a way for them to view, and hold, something tangible. It has been shown that almost 90-percent of millennials are likely to pick up their mail at the first opportunity while almost 95-percent personally sort their mail because receiving mail makes them feel special.
Direct mail targeting strategies can combine multimedia and digital messages with print by utilizing QR codes to transition from the mail piece to a specific website. The key is to keep your messaging authentic along with short and easy to read. Too much slang can be seen as trying too hard to appeal to a certain age group. In addition, millennials connect with campaigns that donate some of their profits to a certain cause.
Tips For Targeting Gen X With Direct Mail Marketing
Gen X is often ignored by marketers which can be a missed opportunity as they spend the next highest amount after boomers. About 60-percent of Gen X picks up their mail at least six days a week to read or sort through it.
This age group is currently making the highest income they will make while also balancing this with having children and caring for their families. They are busy so keep your message short and to the point by sending coupons that will get them excited (with a clear CTA). When marketing to Gen X, remember they are redefining age with healthier lifestyles and staying active. Your images and messaging need to reflect this fact. This age bracket has lived through multiple recessions so they are quite skeptical and cautious about making a purchase or investment. You have to earn their trust by being transparent and authentic.
While some of your focus might be on the above generations, don't forget that boomers still play a part in your marketing strategy.
Tips For Targeting Boomers With Direct Mail Marketing
Direct mail has always been part of the baby boomer purchasing experience as they are used to receiving trusted information about bills, credit cards, and insurance through the mail. They browse catalogs to find the perfect furniture for their home, and look at brochures to discover the latest fashion trends. Baby boomers view purchases as investments so build brand loyalty by sharing the long-term value your brand offers them while including personalized elements in your message. Deliver your message in clear, easy-to-read language and include a call to action (CTA) that is easy to identify and execute. They want to know how a service will benefit their lives without feeling pressured. Also, they don't want to feel old so keep the design crisp and clean and include images of age-appropriate models enjoying time with friends and family.
Targeting each generation with your direct mail campaign is easy to do using the tactics we've shared in this article. If you are ready to design your next direct mail marketing effort with a certain audience in mind, call our experienced team today.
Contact Us Now for More Information
Phone:
(314) 652-9924