Keeping Up with Technology: How a Midwest Printer Stays Competitive
"I've seen tremendous change within the industry. The fact that ownership has kept pace and exceeded, and has been on the leading edge of many technologies, we have countless examples." John Heaney, the Director of Sustainability and New Business Development at Advertiser's Printing, shares about Advertiser's CEO and third-generation owner, Bill Fechner. "It's Bill Fechner, he's a visionary. Anything I've brought to him in the way of innovation or good ideas for the environment, he's greenlit. He's forward-thinking."
Advertisers Printing has not only kept up with technology but has led the way in innovation in printing. Appropriately so, Advertisers Printing Company's first logo included another printing pioneer, Benjamin Franklin. He was known as America's first official printer.

"Amongst many other things that he did and started one of the things that my dad was so good with was investing in new technologies and really, really making sure that we stayed ahead of the curve as far as what the customer needs were." Alex Fechner, Director of Business Development and fourth-generation owner, shares of his father. Bill Fechner has introduced multiple innovations over the years, including Mac workflow, postscript environment, digital pre-press, and color management, which was a comprehensive process.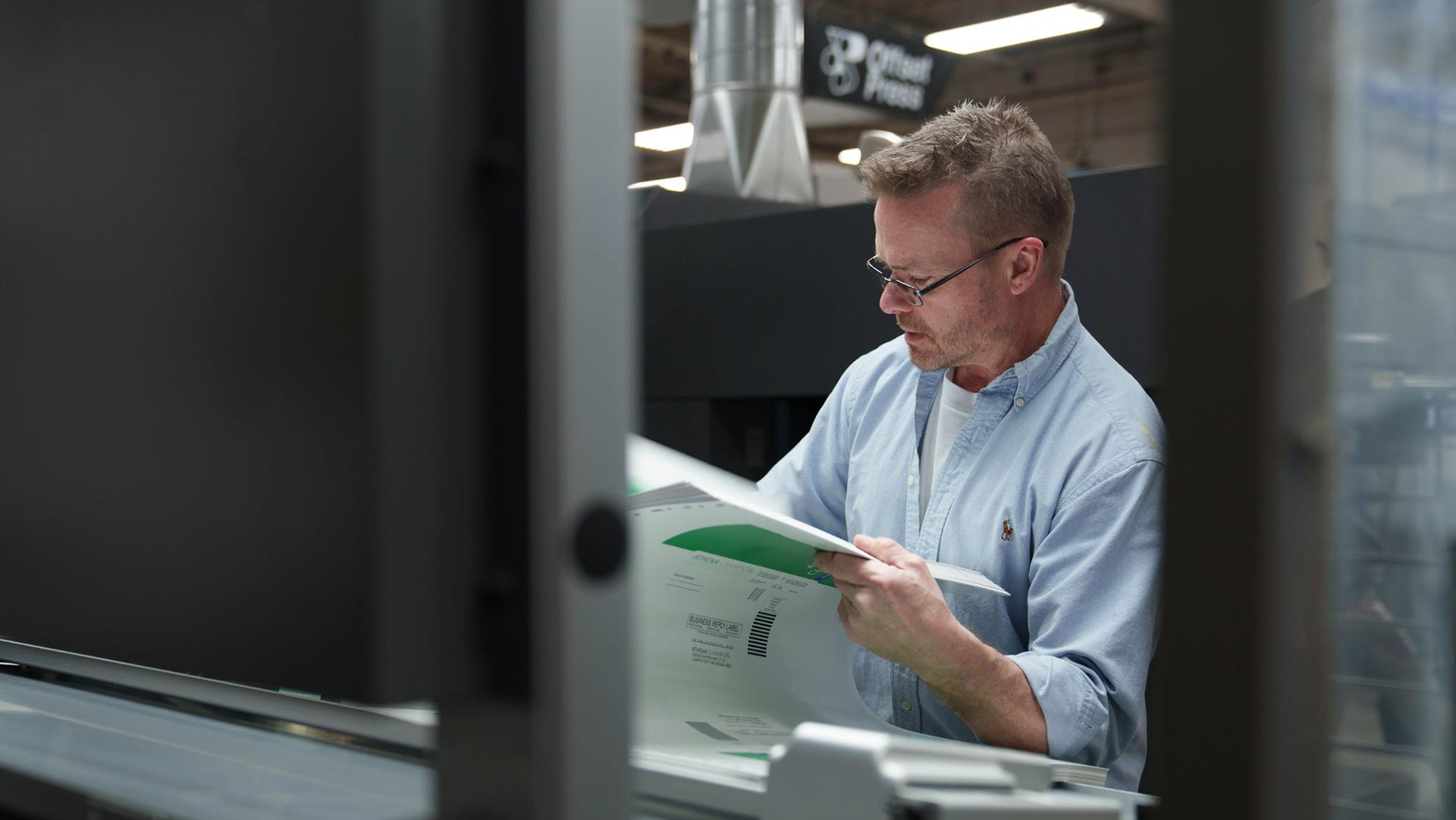 "You would show a client a proof, but back in the day before color management, the proof had all these different shades of colors and then when you actually printed it, you were kind of crossing your fingers as to whether it really matched the proof. When color management came along, we actually were a beta site for it and helped develop the whole thing." – Bill Fechner.  In addition to being the Chief Executive Officer, Bill also holds the title of Company Visionary. He charts the course for products to go into equipment that's required to move us into new areas. 
Taking control of larger jobs came with the LED U.V. press put in right before COVID-19 hit. The boost in output and productivity helps this Midwest Printer compete on a nationwide stage while increasing efficiency and sustainability. "To put it simply, that press replaces three presses that were running roughly 20 hours a day. 60 hours of production a day now prints off of that machine in 8 to 10 hours. Our capacity has gone through the roof and you know, we're down to one shift in the pressroom yet we grew by almost 30% last year. Yeah, we're going to keep making investments like that," Alex shares with a grin. 
Dan Tissi, Chief Customer Experience Officer at Advertisers shares, "There's a lot of good machinery out there, but not at the magnitude as we have. Bill is an incredible researcher and loves to find that next thing that's gonna put us over the top, over our competition. We've even changed the scope of our machinery to be more automated and actually have reduced the number of presses we have, but still putting out more output than we've ever done.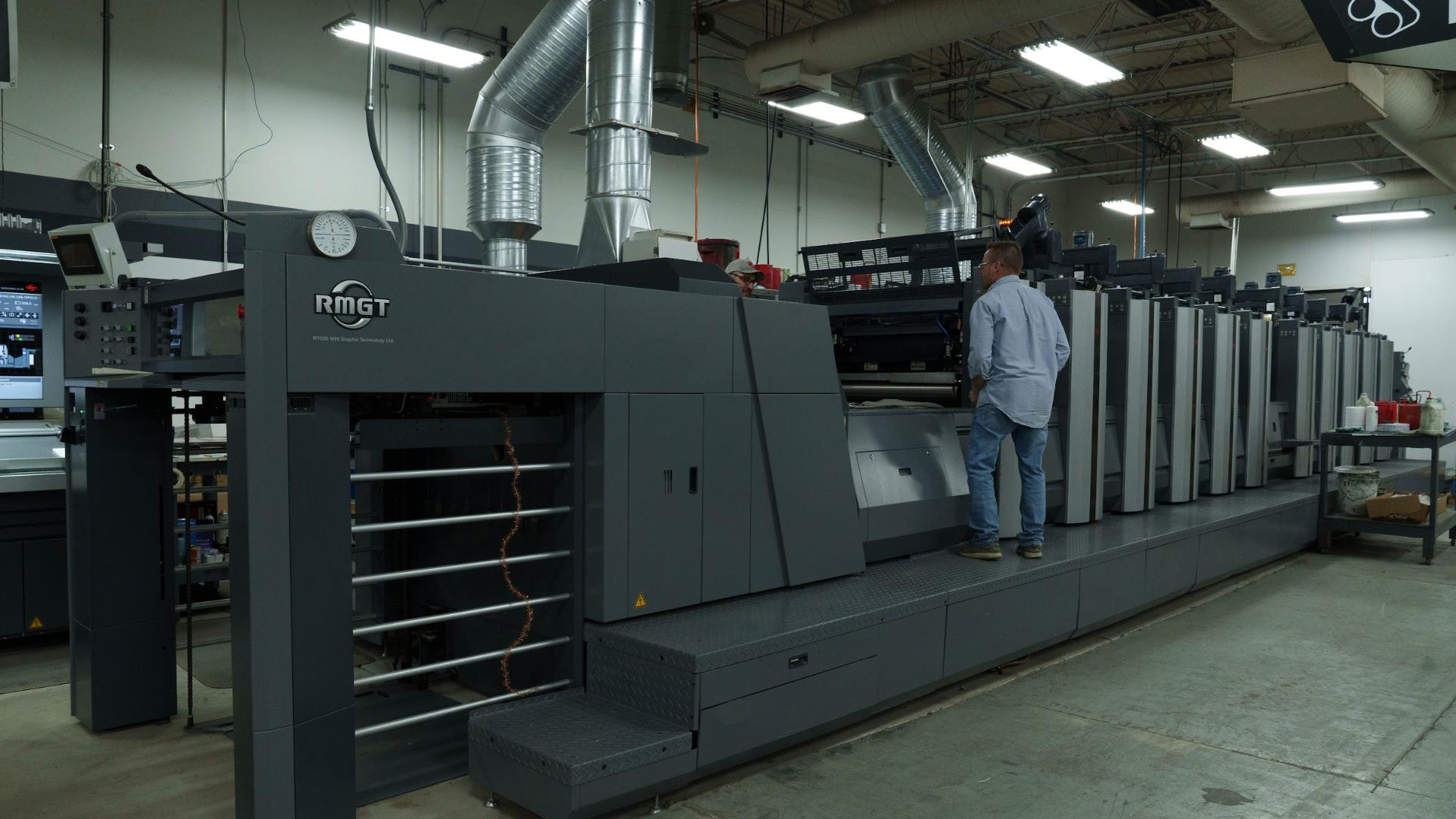 Our pre-press department, for instance, gets files directly into our system instead of going to pick up a CD or a USB USB drive with files on it. Our new dashboard system that we use for proofing and corrections electronically helps in reducing our carbon footprint as well."
"Many people don't realize how cool it is to have, but I have turned my friends on in San Francisco and other cities, and people come from all over to print with them, because of their accuracy of color, because of their care of production," shares Jon Cournoyer, Head of Design at the Saint Louis Art Museum for 37 years. "One of the reasons I really loved working with Advertisers is because I could bring a very complex problem to them and we could solve it. I think that Advertisers was probably as proud of the final work as the museum and I were, which created a crucial partnership and the production and design of art books, it's very difficult to find anybody in the Midwest who is capable of producing an art book."
Contact Us Now for More Information
Phone: (314) 652-9924